Mechanical check valves (RSV)
Mechanical Check valves are used preferably in Heat Pump and Multi-Evaporator circuits.
They prevent disadvantegeous refrigerant Flow or migration during or after operation mode changes in an excellent manner with an outstanding cost benefit ratio.
Depending on the customer demand, the Check valv e can be implemented as a cartridge in other components or as an inline solution with a separate housing.
Main properties
Useful for chemical refrigerants R1234yf and R134a and the respective lubricants
Very low internal leakage (<5g/h for all pressure levels)
Compact design
Low weight between 5g (cartridge solution) and 80g (separate housing)
Any orientation possible
Low pressure drop for optimized thermodynamic behaviour of the circuit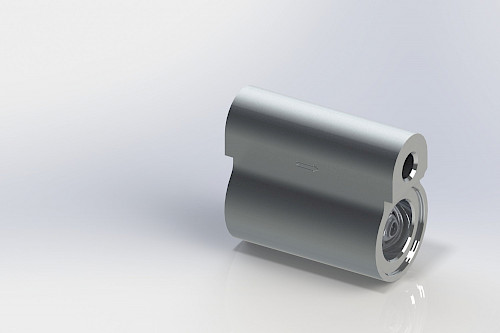 click to enlarge image