Compliance & Integrity
---
EGELHOF Business Code
As a globally active company, EGELHOF is aware of its social and societal responsibility and is committed to the highest standards of business ethics and legal compliance. These are reflected in our global EGELHOF Business Code, which, as part of the EGELHOF risk management system, is designed to guarantee the long-term well-being and reputation of our company.
In order to ensure compliance with basic ethical principles and legal requirements, the EGELHOF Business Code applies as a worldwide code of conduct to all employees of the EGELHOF Group, including the management boards and executives. It thus provides the legal and ethical framework to be observed by all employees worldwide when performing their duties.
---
EGELHOF Information Portal
To comply with legal requirements and our Business Code, it is essential for our company to have procedures in place to report concerns about actual or suspected misconduct in the course of EGELHOF's business. This process must be done in a responsible and effective manner while providing protection from potential retaliation.
A fair whistleblowing system helps to quickly uncover legal and regulatory violations, investigate them without delay and put an end to proven misconduct. After all, violations of laws and policies can cause serious damage to the company, its employees and business partners, but also to the general public.
In order to prevent this, EGELHOF has set up a whistleblowing portal for reporting a suspected misconduct in an easy, secure and - if desired – anonymous way.
---
EGELHOF Code of Conduct (PDF Size 1692.689kb)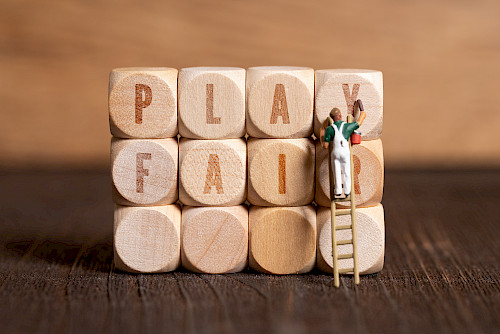 click to enlarge image