History
More than 80 years heading for success!
In 1938 the company OTTO EGELHOF GmbH & Co. KG was founded in Fellbach near Stuttgart.
With the development of expansion valves for automotive air conditioning (HVAC) and temperature controls for domestic technology, the company quickly gained market shares and advanced the know-how on other fields of Control Technology.
New factories were founded in France in Seltz - in 1960 and in Breitenbach - in 1980. Further globalization steps were taken with the development of sales offices in Shanghai in 1998 and in Detroit in 2000.
Worldwide production was expanded during 2005 with the erection of an American factory and a Chinese factory. EGELHOF is also producing in India since 2013.
1938: Foundation of the company
1960: Foundation of EGELHOF Seltz
1980: Foundation of EGELHOF Breitenbach
1992: Foundation of EGELHOF Holding Breitenbach
1998: Foundation of EGELHOF China Shanghai/ China
2000: Foundation of EGELHOF Controls in Detroit/ USA
2001: Foundation of the Joint-Ventures Suzhou EGELHOF Controls in Suzhou/ China
2005: Foundation of EGELHOF Controls in Toledo/ USA
2005: Foundation of EGELHOF Regelungstechnik Suzhou China
2008: Foundation of EGELHOF SENSORIC SAS in Villé / France
2009: Merger EGELHOF SENSORIC SAS - Anschütz Regeltechnik-Optik GmbH
2009: Foundation of the Joint-Ventures EGELHOF AGS Dang Controls India Private Limited in New Delhi/ India
2010: Change of the corporate name Anschütz Regeltechnik-Optik GmbH to EGELHOF Sensorik GmbH
2011: EGELHOF took over the majority participation of FG-Innovation in Bochum
2014: Change of name EGELHOF AGS Dang Controls India Private Limited in EGELHOF Controls India Private Limited
2019: Purchase and integration of the company RAY Öl & Gasbrenner GmbH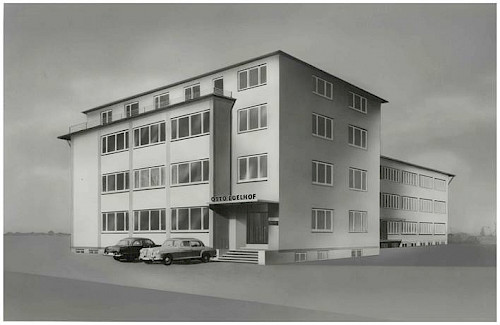 click to enlarge image