EGELHOF Whistleblowing Portal
Fellbach, December 2022
EGELHOF puts whistleblowing portal online
The EGELHOF Group now has its own system for receiving confidential and anonymous tips about potential misconduct or breaches of regulations in the course of its business activities. As a global company, EGELHOF is aware of its social and societal responsibility and is committed to the highest standards of business ethics and regulatory compliance.
"In order to ensure compliance with basic ethical principles and legal requirements, the EGELHOF Business Code has already been implemented for years as a worldwide Code of Conduct for all employees of the EGELHOF Group, including the management boards and executives. " explains Bettina Egelhof-Mülhaupt, shareholder of the group of companies. "It provides the legal and ethical framework to be observed by all employees worldwide. The introduction of the whistleblowing portal adds another procedure to ensure compliance with the EGELHOF Business Code as well as legal requirements. "
Simple, secure and anonymous communication
A fair whistleblowing system helps to quickly uncover legal and regulatory violations, investigate them without delay and put an end to proven misconduct. After all, violations of laws and policies can cause serious damage to the company, its employees and business partners, but also to the general public. Until now, possible reports could only be made directly. In the case of anonymous reports, no further inquiry or communication was possible. Missing information could not be obtained retrospectively.
"As a globally active company, the trust of our business partners, employees and the public is of great importance to us. The EGELHOF whistleblowing portal is another tool to strengthen this trust as well as to promote ethical and integrity actions but also to regularly question and improve them." emphasizes Stephan Wild, Managing Director of EGELHOF GmbH & Co KG.
Concerns about suspected misconduct in the course of EGELHOF's business activities can be reported in a simple, secure - and, if desired, anonymous - manner with the help of the new, web-based tool. Access to personal data of the whistleblower is excluded. This creates additional trust. A digital mailbox also provides the option of an anonymous dialog for queries and follow-up questions. This also offers protection against possible retaliatory measures.
You can find the EGELHOF information portal here.
---
EGELHOF Whistleblowing Portal (PDF Size 86.615kb)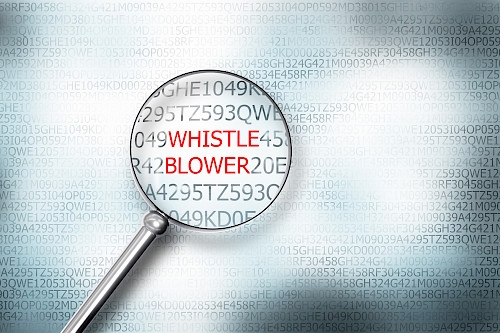 click to enlarge image